Specialty Care
Endocrinology
(Diabetes)
These specialists (endocrinologists) are trained in the diagnosis, treatment, and management of conditions and diseases related to the endocrine system. Diabetes and endocrine disorders are conditions affected by hormones that regulate metabolism and growth. Our endocrinology and diabetes program provides comprehensive and coordinated care provided by an onsite multi-disciplinary team including an endocrinologist, nurse practitioner, registered nurse, registered dietician, certified diabetes care and education specialist, clinical social worker, and psychologist.
Endocrinology encompasses the following conditions:
Adrenal gland disorders

Diabetes and Prediabetes (insulin resistance)



Early or delayed puberty
Growth problems
Hypoglycemia (low blood sugar)

Ovarian and testicular dysfunction



Polycystic Ovary Syndrome (PCOS)
Pituitary gland abnormalities

Thyroid gland issues, enlarged thyroid gland (goiter), Underactive or overactive thyroid gland



Vitamin D deficiencies (rickets, hypocalcemia)
And more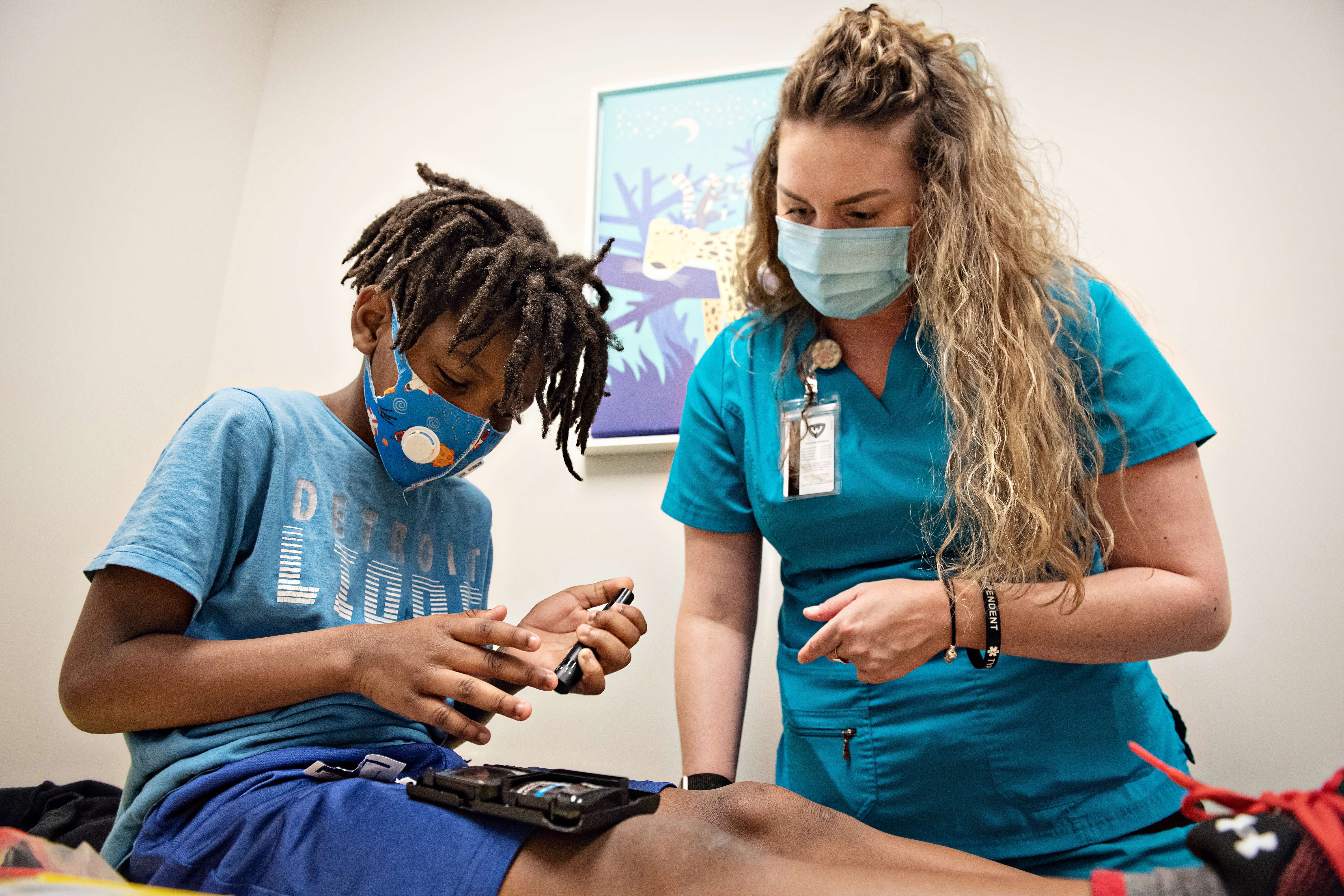 Diabetes Talk
Watch this special episode of Detroit Peds Talk, focused on all things diabetes and pre-diabetes.